Personal Branding Course
Learn how to set up a WordPress blog on a weekend!
Looking for the best blogging courses for beginners? In my How To Blog 101 blogging for beginners course, you'll learn how to start a WordPress blog in a weekend!
Starting a blog is the best way to brand yourself and get noticed by customers and potential employers.
Whether you want to -
Start an online business
Promote an existing business
Get a writing job from home
But you don't even have to be a writer to start a blog. You need to create some form of content, whether in the form of text, images, videos or audio. The challenge most new bloggers face is of wasting time and effort searching all over YouTube for blogging videos for installing WordPress.
In this blogging training course, you'll access video tutorials on installing WordPress, how to install WordPress plugins and WordPress SEO plugins for your WordPress website, how to use WordPress to create pages and posts and more.
No more will you have to waste time and effort searching for the best WordPress tutorials. With this WordPress Setup Video course, you'll learn everything you need to set up a WordPress blog on a weekend.
Here's what you get in the How-To-Blog 101 Course:
WordPress setup step-by-step video course
Blogging Resource Cheat Sheet
Creating Brand YOU eBook
Be The Expert eBook
... and much, much more.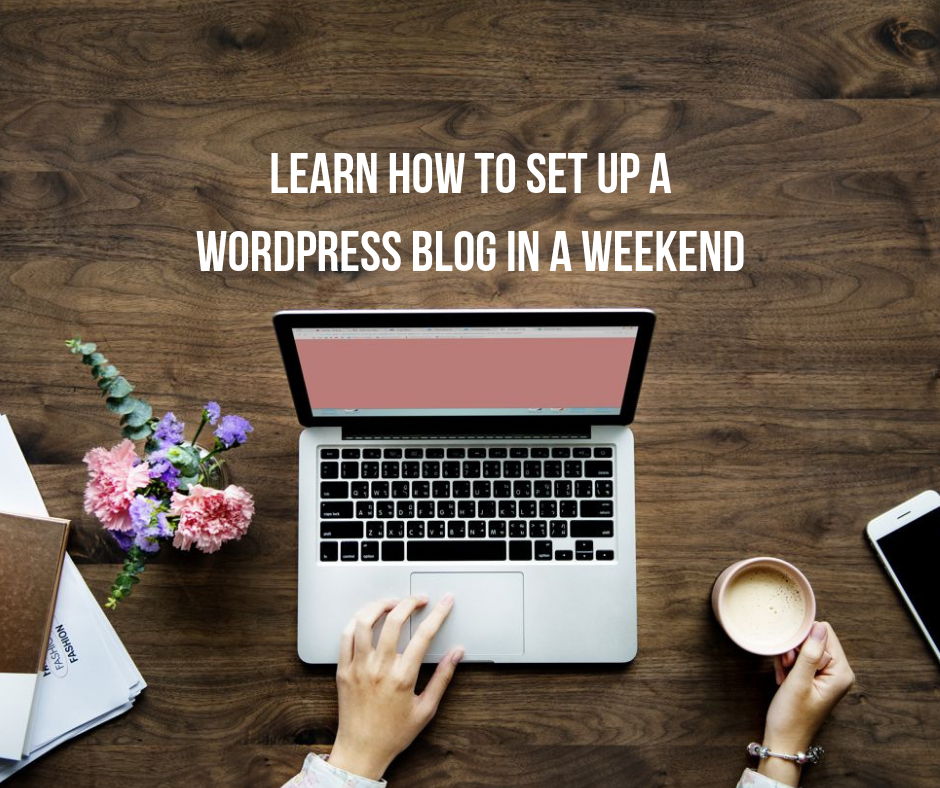 Here are the modules you'll access in the WordPress setup step-by-step video course:
Why choose WordPress?
What You Need To Get Your WordPress Site Up
Choosing a Domain Name
Finding a Domain Name with NameMesh
How to Buy a Domain on NameCheap
Choosing a Webhost
Introduction to SiteGround
Connecting your Domain to your Webhosting
Installing your Free SSL Certificate
Installing WordPress
Speeding up your WordPress blog
Preventing Mixed Content on your Website
Pimp your Blog with Jetpack
Spam-Proof your WordPress Blog
Optimizing your WordPress Blog
SEO for your WordPress Blog
Protecting your WordPress Blog from Hackers
Enhancing the WordPress Visual Editor
Installing Your Contact Form
Installing Your WordPress Theme
Installing WordPress Plugins
Installing a Link Shortener Plugin
Creating a New Post in WordPress
Creating a New Page in WordPress
Setting up your Home Page in WordPress
Promoting your WordPress Blog
Besides learning how to create WordPress blogs, you'll also get a Blogging Cheat Sheet that is designed to be a companion guide to the video course.
It lists all the blogging tools, blogger resources and recommendations for professional blogging courses to advance your knowledge and make money blogging with WordPress.
So what are you waiting for? Get access to this blogging courses for beginners for less than $1!
This WordPress Video Course will teach you all about using WordPress for a blog and how to make money using WordPress.
Get started with the blogging for beginners and set up your WordPress blog this weekend!